ResDev19 Researcher Development Conference
On Monday 14th January, the result of two-years' work came to fruition in the form of ResDev19, the University of Hertfordshire's third biennial Researcher Development conference. The conference is hosted by the Researcher Development Working Group which I chair for the Office of the Vice Chancellor. We work to promote researcher development issues across the University; in addition to convening the biennial conference, our activities include staging a twice-yearly researcher-led researcher development skills award, and devising and delivering on our action plans which are evaluated every two years as part of the HR Excellence in Research process.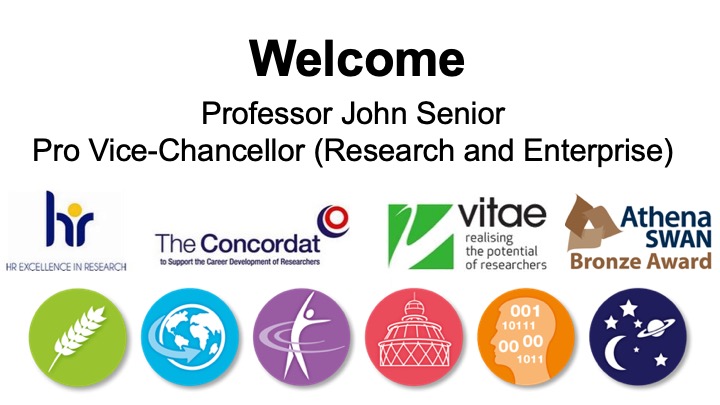 Professor John Senior, Pro-VC (Research and Enterprise), launched ResDev19 by talking about aspiring to excellence, using the example of the University of Hertfordshire's Toxicology Research Group's Times Higher Education Award 2018 for Research Project of the Year STEM.
Prof Sarah Lloyd discussing research funding successes and failures with Prof Owen Davies (centre) and Prof John Senior (right).
Peter D'Sena from the University's Learning and Teaching Innovation Centre (LTIC) presented some researcher views of researcher development before Professors Sarah Lloyd and Owen Davies from the History Department talked about their considerable successes (and some failures!) in obtaining research funding. They have each led a large number of funded projects including the AHRC National Public Engagement Centre Everyday Lives in War. The excellent advice they shared included cultivating a culture of generosity to foster collaborative research and enabling researchers to be open about their failed bids in order to maximise the lessons they offer.
During the conference, delegates participated in a choice of workshops:
• Funding Un-Sandpit led by Annalisa Jones, Research Grants Team Manager
• Career Routes from Research: Inspiring Stories & Networking Opportunities, led by Mary Baldwin and Sara De Sousa, Careers & Employment
• Impact and Public Engagement. led by Dr Sophie Duncan, National Coordinating Centre for Public Engagement (NCCPE).
Additional opportunities for the day included a poster session and a lunchtime 'marketplace' with stands from a range of University and external services.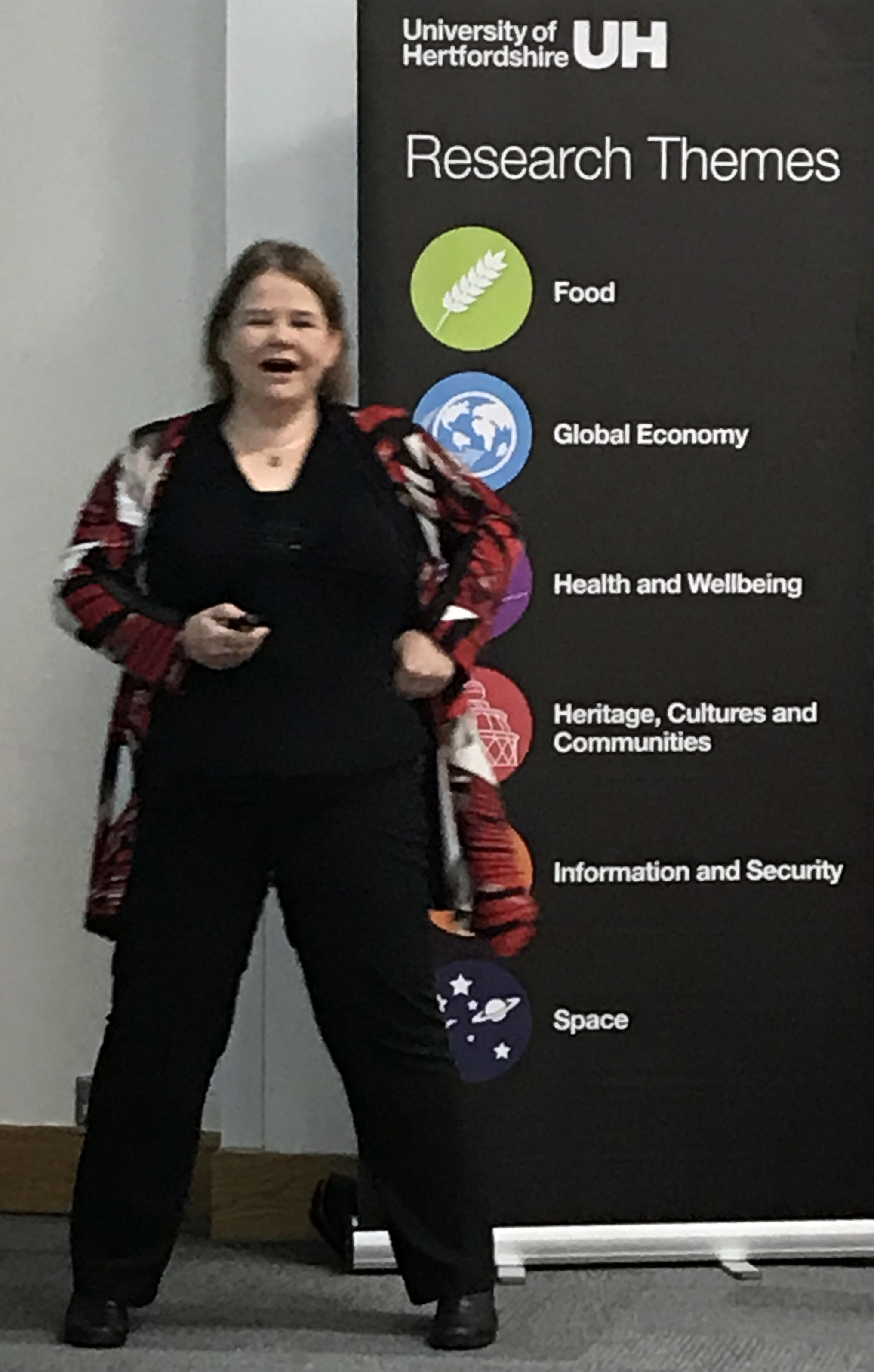 Our second keynote session was given by Dr Duncan (NCCPE) on Impact and Public Engagement. She urged us to consider impact not only in terms of the research benefit but also the mutual benefits research can bring to the public, to partners, and to researchers. She outlined a four-pillar approach to strategic evaluation of impact (shown here) which builds on the basic logic model of inputs (time, effort) leading to outputs (publications etc.) and outcomes (impacts).
Dr Duncan also led two workshops on the same topic in which participants were introduced in a practical way to developing a theory of change model for impact planning. We were encouraged to recognise that not everyone is like us, to tailor our impact planning to very specific groups of research beneficiaries and to select the most appropriate channels for reaching those people.
Our final keynote panel comprised:
Professor Nigel Culkin, Professor of Enterprise and Entrepreneurial Development from the University's Complexity and Management Group

Associate Professor Daniel McClusky, Associate Dean (Enterprise) and Director for the Centre for Research in Biodetection Technologies in the School of Engineering and Technology and

Dr Elanor Warwick, Head of Strategic Policy and Research at Clarion Housing Group
They each presented their research career journeys which showed that employment pathways are rarely straightforward, and that the connections which arise from our career switches can be enormously beneficial. Being curious, generous and open to opportunities, including ones which arise as a result of career roadblocks, was recommended by these inspiring speakers as Mary Baldwin (@MaryCareers) noted in her tweet. As Assoc. Prof. Mcclusky put it, the world does need experts but ones that play well with others.
It has been such a pleasure working with colleagues to deliver this exciting and useful conference, including the Researcher Development Working Group members and particularly the conference group, Peter D'Sena, Dr Edina Harbinja, Dr Yuen Cheong, Dr Claire Jamieson, Sara De Sousa, Mary Baldwin and, above all, Helen Charlwood and Luke Carr. Once we have reflected on the feedback participants will provide, it will be time to start planning ResDev21!
We welcomed Rachel Cox from Vitae for the day and gathered helpful resources from the Vitae stand. Photo @RachelVitae1