New Book Just Published!
As the saying goes, book is the hand is worth two in the bibliography (or something like that). I am delighted to have, in my hands, an advance copy of my new book Reading Graphic Design in Cultural Context, which is published by Bloomsbury on February 7th this year. I co-wrote the book with Dr Nicolas P. Maffei (Norwich University of the Arts).
Drawing on our experience of teaching graphic design students for more than two decades, Nic and I show how graphic design plays a profoundly important social role, and is best understood as existing within a range of cultural contexts. These aspects of the field are not always communicated in existing accounts and the survey texts that are used in teaching graphic design history to undergraduate design students. We hope our book will be widely read and used by all who wish to understand more about the work of graphic design in the expanded field.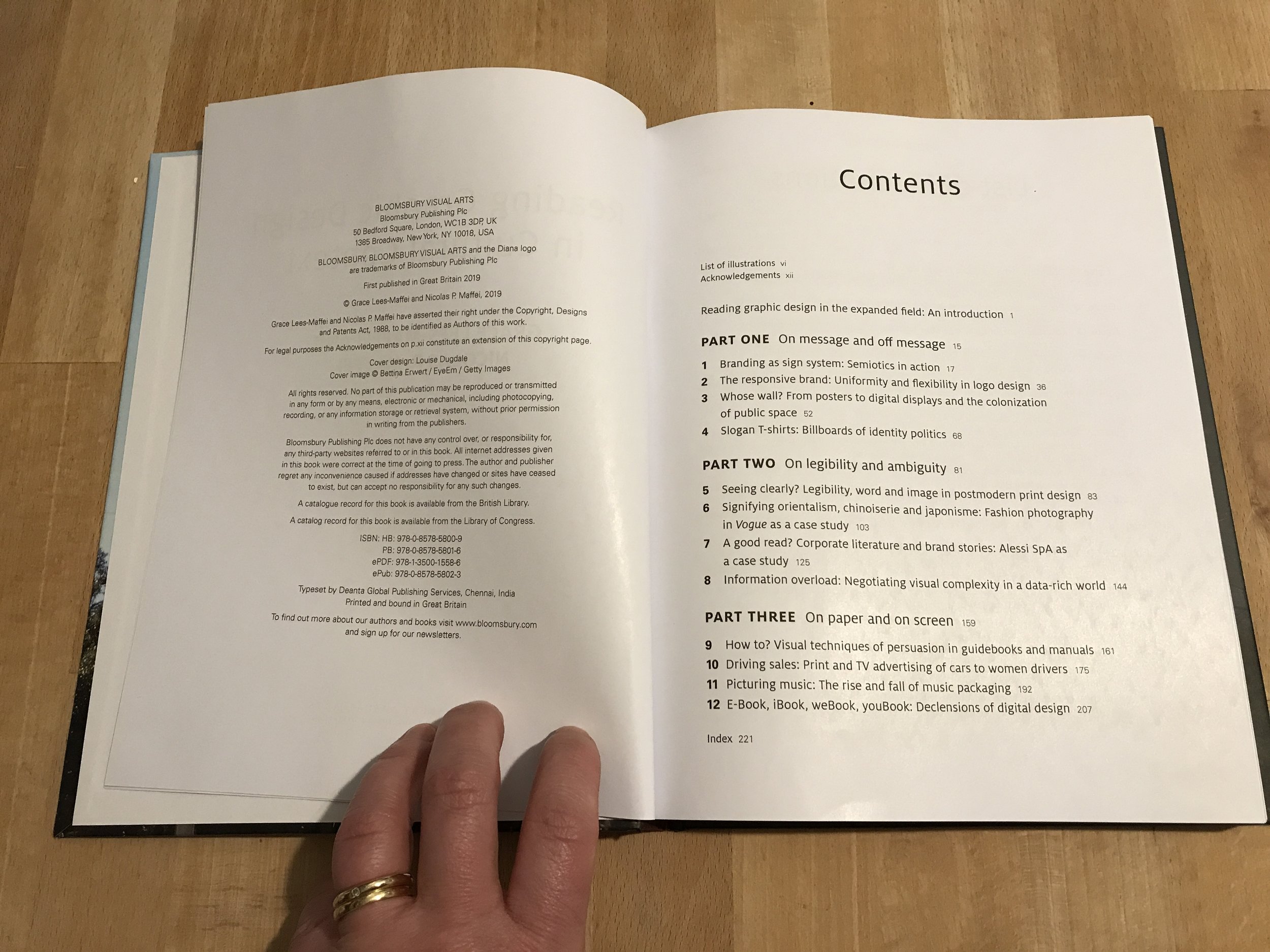 Reading Graphic Design in Cultural Context introduces key approaches to interpreting the graphic designs we see all around us - in advertising, branding, corporate identity, packaging, high street and high fashion - ranging from semiotics to theories of postmodernism post-colonialism and gender studies. We consider issues and debates within media and visual communication theory such as legibility, the relationship of word and image, gender and identity, and the impact of digital forms on design. Chapters discuss well-known brands such as Unilever, Nike, and Tate, as well as lesser known ones, and everyday designed things including slogan t-shirts, car advertising, eBooks, corporate logos, posters and music packaging.
This book forms another output for my Writing Design project, and my sustained exploration of design discourse. Read more about Reading Graphic Design in Cultural Context here, and on the publisher's website here and to read the book you can buy it in paperback, hardback and PDF via Bloomsbury and major booksellers.