Review of The Art of Objects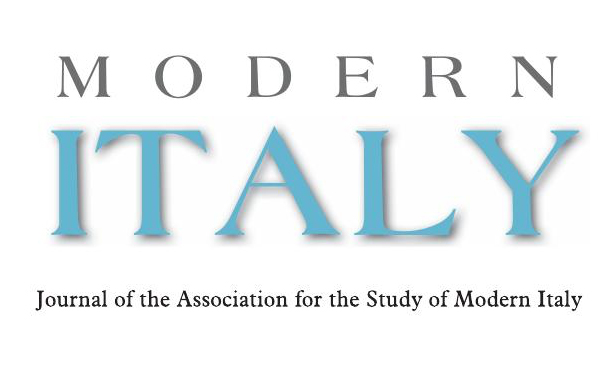 My review is available to subscribers only so in lieu of an abstract, here is the first paragraph. In addition, a pre-print of my review in full is available via my profile on the University of Hertfordshire's research outputs repository.
Luca Cottini's book represents a sizeable contribution to our knowledge and understanding of Italian history in the half-century from 1878 to 1928, a crucial period in Italy's development as an industrial nation state. Cottini aims to reveal 'the different and often hidden hermeneutics of Italy's transition to modernity' by offering 'fragmentary symbolic episodes and exemplary cases revealing the interplay of high-, middle- and lowbrow cultures' (p. 4). This approach enables him to write of cycling, for example, that it both laid 'the groundwork for the growth of the Italian mechanical industry (in the production of motorcycles, automobiles and aeroplanes)' and, alongside the development of tourism and sport, supported 'the industrial bourgeoisie's project to endow Italy with a shared national imagination', as literary and fine art representations of bicycles 'enacted an experimental space of aesthetic negotiation and investigation into industrial modernity, corporeity and the new "moving" dimension of culture' (p. 75). Turning to smoking, Cottini's approach allows him to conclude of cigarettes that they assisted in the construction of a 'new modern being' via associations with 'fashion, war, lightness, self-annihilation, pleasure, and thought' (psychoanalysis) and that their smoke reveals not only 'Italian fascination for, and resistance to, industrialism' but also 'an "unfinished" space of trial, action, fusion of opposites, and self-reflexivity' forming a 'new experimental modernity' (p. 148).
In my review, I ask questions about the ways the book's structure supports the argument, design historical method, and the various disciplinary context(s) and audiences for the book, spanning Italian Studies, art history and design history, and the history of technology. Cottini aims to bring together art history and design history with Italian Studies to tell a new and contextualised story about Italy's industrialisation in the period under analysis, but in so doing he has a great deal to say about the history of technology too. The book is an achievement and a useful addition to the literature on the history of Italian design.
My interest in this book is based on my research interest in the history of Italian design as part of a concern for design, national identity and globalization. This interest took me to Villanova University, where Luca Cottini is an Associate Professor, at the beginning of 2018, to speak as part of the Italian Studies department's lecture series. The lectures are available to watch on the Villanova website here, and short podcasts related to some of the talks, including mine, are also available.