Design Outside of Design: "Hands-on" Work and the Politics of Enterprise
This summer has been partly about looking forward to, and preparing for, a series of conferences that I am participating in during the autumn. These include, in September, the Design History Society annual conference 'The Cost of Design' at the University of Northumbria in Newcastle, UK, and the Vitae International Researcher Developer Conference, at the National Exhibition Centre in Birmingham, UK. The third of three conferences I am looking forward this autumn is the Society for the History of Technology (SHOT) conference. SHOT (f. 1958) usually holds its conference in North America (usually the US) but every four years (or so) it takes place elsewhere. 2019 is one such year, with SHOT hosting the conference at the Palazzo delle Stelline, Milan, 24-27 October in collaboration with the Museo Nazionale della Scienza e della Tecnologia, Italy's largest museum of science and technology. Click through the gallery below to see some images from the Museum's press office:
I first met Bess at the College Art Association in Dallas, at a panel convened by Professors Hazel Clark and David Brody called 'The Current State of Design History'. This panel was conceived as a tribute to, or reflection on, the work of Clark and Brody's colleague at Parsons, Professor Clive Dilnot, twenty-five years after his landmark essays 'The State of Design History, Part 1: Mapping the Field' and 'The State of Design History, Part II: Problems and Possibilities' in the first numbers of Design Issues (vol. 1, nos. 1 and 2, 1984). Bess spoke about 'Political Histories of Design; or the State in Design History' and I sketched out the Production-Consumption-Mediation Paradigm. Some of the talks were developed for a special issue of the Journal of Design History.
For Jessica and Bess's panel, 'Design Outside of Design: "Hands-on" Work and the Politics of Expertise', the co-convenors have prompted us to ask what '"counts" as professional design in the twentieth and twenty-first centuries' and focus on practices 'on the margins of, or fully outside of, design professions; as symptomatic of ideas about 'class, gender, race and ethnicity, and ability'. The professionalization and scientization of design during the twentieth century marginalised craft in a kind of '"boundary work"' which Jessica has criticised for reinforcing 'narrow views of what it meant to design and who was meant to be a designer'. The panel presenters interrogate status and gender bias in these fields, and call attention to the designer as product of continuous (re)invention, maintenance and adaptation. The speakers' abstracts are given below as an advance glimpse of the panel's riches.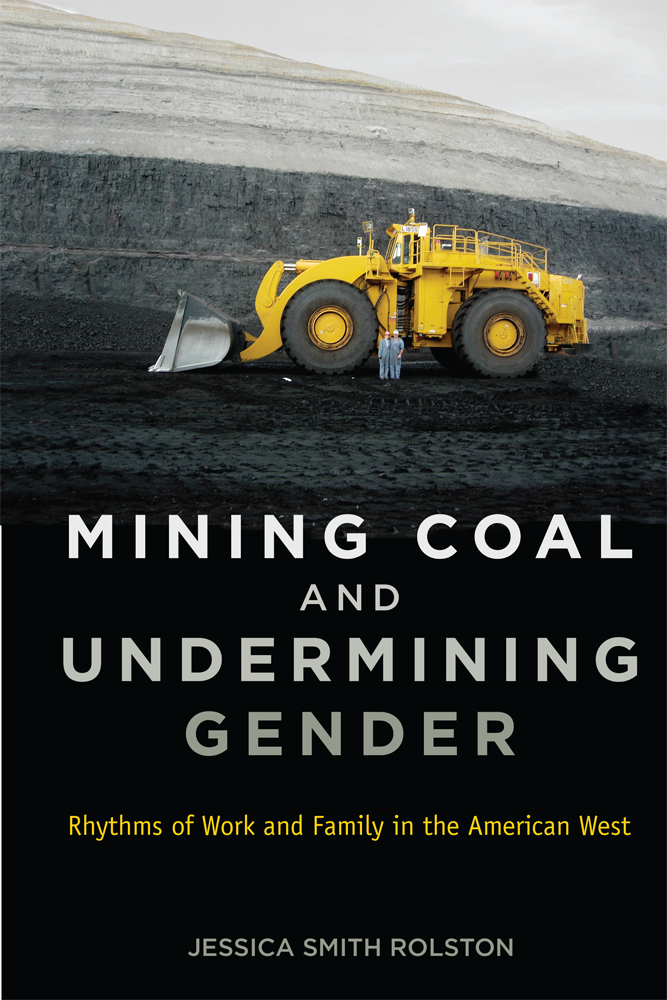 Professor Jessica M. Smith works in the Engineering, Design & Society Division at Colorado School of Mines as an anthropologist and STS scholar whose research investigates the politics of engineering and other technical labor, with a special focus on the mining and energy industries. Her first book Mining Coal and Undermining Gender (Rutgers University Press, 2014) was funded by the National Endowment for the Humanities and the National Science Foundation and won the 2018 Western Social Science Association Book Prize. Her second book, in progress, is tentatively entitled Extracting Accountability: Engineers and Corporate Social Responsibility. She is a co-convener of the STS Underground network. In 2016 her Corporate Social Responsibility course was named an Exemplar in Engineering Ethics by the National Academy of Engineering. She is co-director of Humanitarian Engineering at Mines.
Craft and Engineering: The Politics of Design for First Generation Engineering Students
The surge in popularity of "makerspaces" in US engineering programs seems to signal growing dissatisfaction with dominant paradigms and institutional contexts for teaching and learning engineering. While these spaces are widely touted as fostering innovation and creativity through hands-on experimentation, these discourses elide serious reckoning with how "craft" traditions and practice were systematically taken out of US engineering training in favor of science-based coursework over the course of the 20th century. In this presentation, I draw on collaborative research with Juan Lucena to trace out that historical trajectory and explore its implications for current engineering students who enter engineering programs after working in the skilled trades.
The consolidation of engineering as a profession in the 20th century US rested on distinguishing engineers from the skilled tradespeople with whom they worked. This boundary work took place not simply on worksites, but inside of the places where engineers were trained and developed their professional identity. Four-year engineering programs replaced apprenticeships at the end of the 19th century (Calvert 1967), and science-based curriculum slowly replaced the "practical" components of university-based engineering (Seely 1993). This practical education was offloaded to technical institutes and two-year community colleges, creating a bifurcated educational system that privileged abstract knowing about math and science for engineers and hands-on doing for technicians (Downey 2007; Seely 1993; Slaton 2010).
This history continues to reverberate in the experiences of engineering students, with special implications for those who enter these programs after having worked in the skilled trades. Our ethnographic and survey-based research suggests that first generation engineering students enter those programs with substantial practical knowledge about the physical world. Through their work as carpenters, mechanics, electricians, they develop embodied knowledge that connects "the grounded, situated body to the global hierarchies of sociotechnical networks" (Grasseni 2009: 8; see also Gieser 2014; Ingold 2001). Our students found that the care and judgment embedded in these practices, however, were devalued by their professors and peers, even in spaces that ostensibly welcomed hands-on work, such as design projects. This research calls for greater attention to the politics of which "craft" knowledges and experiences are made visible and valued inside of engineering education spaces.
References: Calvert, M. A. (1967). The mechanical engineer in America, 1830-1910: professional cultures in conflict. Johns Hopkins Press || Downey, G. L. (2007). Low Cost, Mass Use: American Engineers and the Metrics of Progress. History and Technology,23(3), 289–308 || Gieser, T. (2014). Enskillment inhibited:'industrial gardening' in Britain. Journal of the Royal Anthropological Institute, 20(1), 131–149 || Grasseni, C. (2009). Skilled Visions: Between Apprenticeship and Standards. New York: Berghahn Books || Ingold, T. (2001). Beyond Art and Technology: The Anthropology of Skill. In M. B. Schiffer (Ed.), Anthropological Perspectives on Technology. Albuquerque: University of New Mexico Press || Seely, B. (1993). Research, Engineering, and Science in American Engineering Colleges: 1900-1960. Technology and Culture, 34(2), 344–386. https://doi.org/10.2307/3106540 || Slaton, A. E. (2010). Race, Rigor, and Selectivity in U.S. Engineering: The History of an Occupational Color Line. Harvard University Press.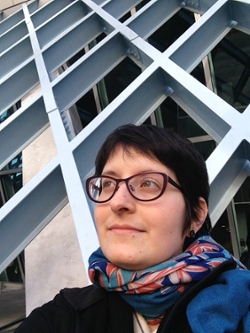 Asst. Prof. Jennifer Kaufmann-Buhler
Jennifer Kaufmann-Buhler is Assistant Professor of Design History in the School of Design, Art and Performance at Purdue University. She is currently writing her sole-authored research monograph Open Plan: A Design History of the American Office for the Cultural Histories of Design series at Bloomsbury Academic, which I co-edit with Professor Kjetil Fallan of the University of Oslo. It is a privilege to watch the development of Jennifer's research and writing and I have enjoyed meeting with her to hear about the book, for example at the Design History Society annual conference in Oslo. Jennifer's talk for SHoT relates to her research and writing in progress.

Maintaining the Open Plan Office: Facilities Managers as Design Practitioners
The open plan was an office design concept that first became popular in the United States in the late 1960s and early 1970s. When it was first promoted, architects and designers characterized the open plan (and the new systems furniture) as a progressive intervention into conventional office design, offering organizations greater flexibility to change their space with minimal disruption. While the initial design was often laid out by an architect or designer, the intention of architects and designers promoting this new approach to office design was affording organizations and even their workers the power and opportunity to easily make changes to the arrangement as needed. Future change was thus always part of the open plan and systems furniture concept.
Yet even as the open plan and the new systems furniture were marketed as a highly flexible office arrangement featuring a simple system of interlocking furniture components, in practice this new class of furniture (and the larger office layout) was a complex assemblage of components and hardware requiring specialized knowledge and significant planning to implement any change. Starting in the 1970s and 1980s, as a direct result of the growth of systems furniture and the new open plan concept in office design, organizations increasingly relied on the specialized knowledge of facilities managers to maintain the inventory of furniture components, handle any acquisitions of new furniture to meet emerging needs, and design and manage space changes. Some organizations in this period were in the practice of rearranging or otherwise changing their spaces multiple times a year. To read the life of systems furniture in the open plan office is thus inevitably to tell the story of facilities managers, but in most architecture and design histories on office design, facilities managers are rarely even mentioned as part of the ecology of office planning or office design. This gap perhaps reflects the convention in architecture and design history of valuing the first iteration of a design over any subsequent revision or change, as well as the tendency to see the revision process itself as a bureaucratic or technical exercise rather than as a creative or generative activity.
Building on the work of historians Andrew Russell and Lee Vinsel who have argued for the importance of foregrounding the practices of maintenance and repair in the study of technology, this paper treats the facilities manager and their ongoing role in maintaining, repairing, and redesigning office space and office furniture as a form of design practice. I argue that in their day-to-day operation, facilities managers were continuously refashioning and reimagining the office interior. Much like architects and designers, facilities managers and their staff were often negotiating the demands of the organization, the needs of workers, the limits of their space, the problems of aging furniture, a miscellany of old and new technologies, and a tight operational budget. Their design solutions thus often had to work within these limits which required creative approaches sometimes even altering, hacking, or jury rigging the furniture to address problems.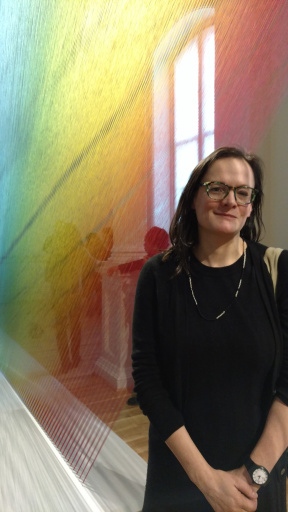 The Self-Help Shop: Care, Craft, and Design in the Mid-Century American Hospital - Associate Professor Bess Williamson, School of the Art Institute of Chicago
This paper examines a form of design expertise that developed within the hospitals and clinics that practiced "rehabilitation medicine" in the mid-twentieth century. This medical specialty, which emerged in response to an influx of disabled industrial workers and veterans of two World Wars, reflected new thinking about disability as situated within a technological and architectural world, rather than solely as the problem of an individual body. The practices of rehabilitation blended medical and social prescription, with services often administered by experts in the female-dominated caregiving professions of nursing, physical therapy, and occupational therapy.
Through this research I argue that these professions, particularly occupational therapy, represented design professions for women in an era when few women, and virtually no women of color, disabled women, or working-class women, were present in elite architecture, design, or engineering schools. Developing so-called "self-help devices" for and with disabled clients, these women combined skills of tinkering with close analysis of spaces and products available to disabled people of various class and household backgrounds. A particular area of focus was kitchen design, as female occupational therapists integrated methods of early 20th-century home economics into specialized designs to enable women with disabilities to perform the expected work of mid-century homemakers.
As Cheryl Buckley and others have argued, women's contributions to design tends to be understood as supportive, rather than germinal; here, the distance of these women from the design establishment of their time is measured not only by their gender, but in their association with the marginalized category of disabled people. Further, occupational therapy also recruited from its own participants, as a profession suggested as a possible vocation for women with disabilities. In these cases, women drew on not only professional, but personal experience in navigating inaccessible design worlds. The work produced in these rehabilitation clinics also represents an alternative design history to mainstream practices that centered on a normative figure of the able-bodied, European or American man (Hamraie, 2017). In the later 20th century, as the mainstream design world embraced emerging fields of ergonomic, "human-centered," and universal/inclusive design, occupational therapists served as consultants to several prominent industrial designers. Their exclusion in the record of the history of design indicates the limitations of the definitions of "design" to the fields of industrial, engineering, and architectural design.
This history also contributes to a broader history of disability situated within the technological world. Disability historians have identified the 1940s through 1960s as a period when disabled people and advocates increasingly defined disability through social, rather than medical, measures (Berkowitz, Wilson, Jennings). The female care professionals who developed "self-help" technologies of access often took into consideration social contexts such as family demands, personal tastes, and the overall challenges of disability discrimination. Several acted as advocates for broader accessibility in cities and housing design. Their work contributed to early legislative and policy initiatives to improve access in the decades leading to the landmark 1990 Americans with Disabilities Act.
From Jessica Smith's concern for hierarchies of knowledge in engineering, the devaluing of trade experience, and 'the politics of which "craft" knowledges and experiences are made visible and valued inside of engineering education spaces', via Jennifer Kaufmann-Buhler's attention to the role of the facilities manager in understanding the history of systems furniture that made open plan offices workable, to Bess WIlliamson's account of the work of occupational therapists in tinkering and co-designing 'self-help' solutions for their rehabilitation patients, this rich panel interrogates what we mean by design and its political implications. It provides much needed correctives to the exclusive way in which design and engineering knowledge and expertise are recognised and thought about, and calls into question design history's privileging of a first and fixed iteration of a design rather than its adaptation, reuse or repurposing. What design is, and who does the designing, for whom, where are why are just some of the core questions that this panel insists that we confront for a more inclusive, equitable and accurate history of design, and design history.
I last attended the SHOT conference in 2000, when it was held jointly with the Gesellschaft für Technikgeschichte at the Deutsches Museum in Munich in the week between my birthday and my wedding. I was impressed by the research presented there (see Technology and Culture 42.3 (2001) 545-558), but I also made the most of Munich, including visiting the Stadtmuseum, and the Haus Der Kunst, climbing the tower of Old Peter (St Peter's Basilica) for a view over Munich's rooftops, drinks in the Englischer Garten, peeking into the art nouveau Mullersches Volksbad baths, and excursions to the Kloster Andechs brewery and the conference dinner at the Deutsches Museum's Flugwerft Schleissheim on Bavaria's oldest airfield still in operation (1912). My trip to Milan will be much shorter, so my memories will be full of research talks rather than museum visits.
However, the conference venue is next door to S. Maria della Grazia and I will visit Triennale di Milano Museum (2007) to see how the museum communicates the significance of the Triennale to the development of Italian design in the twentieth century, another of my research interests. While in Milan, I will meet up with Professor Finn Arne Jørgensen (University of Stavanger), one of the Advisory Board members for my Hand Book project. With Professor Kjetil Fallan, Finn Arne has co-convened and will chair a very different panel to ours, 'Designs on Nature', one of c. 25 panels from the programme that I have earmarked to attend.
Thanks again to Jessica, Bess, and Jennifer, the convenors and panellists for 'Design Outside of Design: "Hands-on" Work and the Politics of Enterprise', which will take place from 4.30 to 6 pm on Friday 25th October 2019. I think I speak for all involved, including the delegates who will enjoy the panel, when I say that I am glad that hands are bringing us together.

Hotel Palazzo delle Stelline, Milan.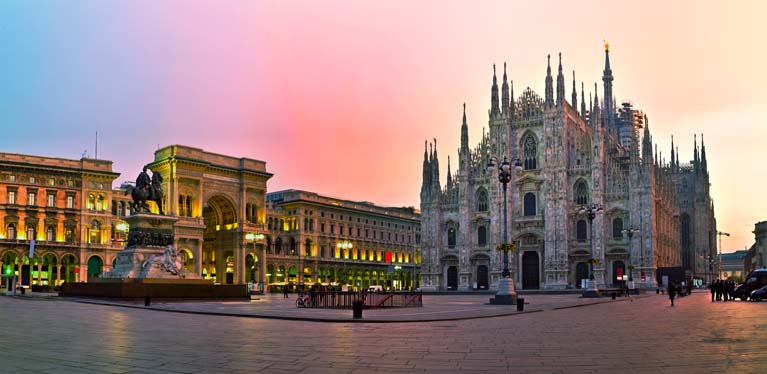 Sunset over the Piazza del Duomo, the Duomo di Milano and the Galleria Vittorio Emanuele II. Photograph: Avis.