Glowing Review of Reading Graphic Design in Cultural Context
Thanks are due to Professor Jan Baetens, Full Professor of Literary Theory and Cultural Studies at KU Leuven, Belgium, for a glowing review of our new book Reading Graphic Design in Cultural Context (Bloomsbury Academic, 2019) in the august journal Leonardo. Regular Leonardo reviewer Baetens works on word and image studies and poetry criticism and leads the BELSPO-funded Literature and Media Innovation (LMI) research group, at KU Leuven. He also edits the journal Image (&) Narrative.
Baetens applauds the fact that our project, rather than 'claiming the aesthetic value of the whole field or focusing on its major achievements', instead proposes 'a paradigm shift that guarantees a much stronger defense and motivation of graphic design':
the merits of this book are not limited to the broadening of the traditional corpus of examples. The "expanded field" approach allows first for a richer and more complex understanding of design processes, liberated from the mere concern of commercial constraints and objectives and aesthetics ambitions and successes. It also provides the reader with many perspectives and dimensions that in other, comparable studies remain invisible or unquestioned, such as for instance the collective aspects of graphic design.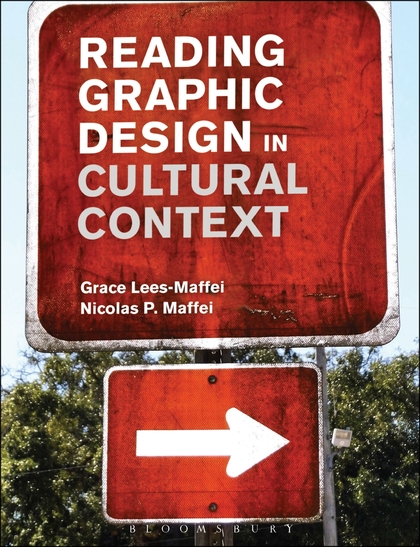 He concludes that Reading Graphic Design in Cultural Context forms 'a perfect match of graphic design in all its diversity, a clever analysis of the multiple interfaces that structure the back and forth movements between design and society, and a smart example of good writing'. I can't reproduce all of the praise Baetens offers our book here, so I encourage you read the review in full on the Leonardo website, here.
Learn more about Reading Graphic Design in Cultural Context:
P. S. - Leonardo is dedicated to examining the interdisciplinary interactions of the arts, sciences and technology. It was founded by Frank Malina in 1968. Malina had worked as a rocket scientist before being headhunted as director of science programmes at UNESCO in 1947. He was inspired to launch Leonardo (f. 1968) by C.P. Snow's The Two Cultures and the Scientific Revolution (1959) which argues for reciprocal understanding between the arts and the sciences for the benefit of all. Baron Snow (1905-1980) was the first 'Visitor' (1972-8) to the University of Hertfordshire, when it was Hatfield Polytechnic. A building named for C.P. Snow was erected in 1974 and only recently replaced by a new science building (2016) on our main Hatfield Campus. The University's coat of arms (granted in 1992) features the constellation Perseus - by 2015 University of Hertfordshire astronomers could claim to have discovered around 10% of all known planets - and covered cups denoting Alan S. Butler, chair of the de Havilland Aircraft Company, who gave 90 acres of land to build Hatfield Technical College, in part to train aeronautical engineers. The harts, representing the county, which flank each side of the shield wear gears around their necks which quills inside, referencing the connection between engineering and literature, arts and sciences, invoked by Snow. Leonardo and the University of Hertforshire share a root and common aims as this instance of reading graphic design, in the form of heraldry, shows.